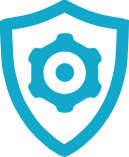 REMOVE WEBSITE MALWARE
We Professionally Repair Hacked Websites
Our expert staff specializes in the removal of WordPress malware, blacklisted URL's, phishing attacks, defacements, SPAM and other infections.

We Take The Proper Steps To Insure Your Website's Recovery & Security
1. Backup
Complete backup of your website and data files
2. Data Analysis
System Scan for malware and corrupted files
3. Fix & Optimize
Malicious code removal and complete repair
4. Secure & Hosting
Eliminate security risk and host on our secure servers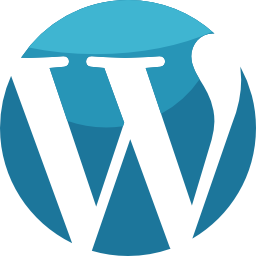 WP Managed Secure
Trusted Customer Support
Unlimited Cleanups
Detailed analysis report provided after each cleanup
Live comprehensive website monitoring and scanning
Experts on call to answer your technical questions
Fast response and turnaround time
Issues We Resolve
Malware Injections
Google Blacklist
Google SERP Warnings
Defacements
Backdoors
Pharma Hacks
SEO Spam Injections
Phishing Files
Malicious Redirects
Thought I could fix it myself, but…
Ben thought that their website was secure and that he had been able to remove malware from his website but the hackers kept successfully attacking the website. When customers contacted Ben stating that they were getting redirected to porn websites, Ben signed up for WP Managed Secure and within hours the site was restored and running better that ever before. Now Ben has no worries.
"I don't even know what malware is."
Dr. Adam wants to concentrate on getting his patients well, but when Malware took over his website he had to find a fix. Luckily he found WP Managed Secure and not only did they fix the malware but they fixed other issues with his website too. Now his site is fully managed and secure. Dr. Adam can get back to helping people live happier, healthier lives.
"Google blacklisted my website and the phone calls stopped."
Scott relies on his website to make his phone ring and when Google blacklisted his site because of malware, his phone stopped ringing and sales stopped. WP Managed Secure fixed the problem and now he never has to worry about his website going down again.
REST EASY AND LEAVE YOUR SECURITY & MAINTENANCE TO US
We take the latest WordPress core updates and plugins, test and retest them to make sure it will work as intended before we deploy on your site. We make certain that your website is always running at its very best.
INCREASING SECURITY THREATS
Security threats are real. Millions of WordPress websites get hacked every year, only about 18% are even aware they have been hacked. This is a growing epidemic and we here at WP Managed Secure are dedicated too ensuring you have a secure, optimized and bug-fee website.
Rock Solid Security
We take security extremely seriously, which is why we partnered with the best security services on the planet to make insure our system is tighter than Fort Knox. With a 72% increase in compromised websites in the last year alone, every website needs security more than ever. Our system has a perfect security record, and you can rest easy knowing your precious website is safe and secure.
Advanced Firewall
We use advanced firewall protection that uses herd immunity and artificial intelligence to detect new threats and protect our websites. Our firewall is capable of defending against brute force attacks, DoS attacks, and port scans.
The firewall tightly integrates with mod_security web application firewalls to dramatically enhance its usefulness. In combination with WAF, we can stop the majority of web application attacks even before they start. An advanced Captcha system is employed to reduce false positives and make sure that valid customers can reach your website.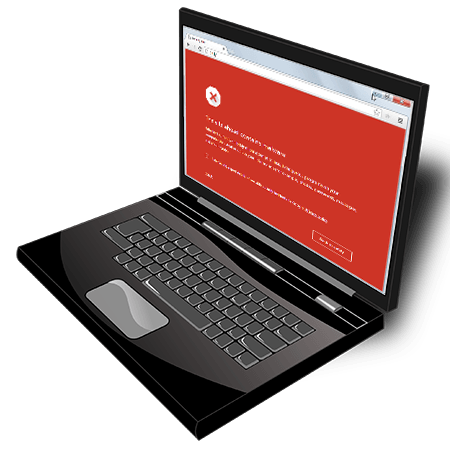 SSL Included with every website
Protection for your customers too. SSL Certificates provide encryption and authentication for your website. SSL Certificates are strong encryption that browsers and customers trust. SSL Certificates are the standard technology for keeping an internet connection securing any sensitive data that is being sent between two systems, stopping criminals from stealing any information transferred, including credit card information and personal details.
Plus we host your website on our lighting fast servers that Google loves.
WE'VE GOT YOUR BACK(UP)
Your website gets backed up every night — files, photos, databases, all of it.
Our hardware, software, and network design have been fully optimized for WordPress hosting only. Our SSD super servers incorporate multiple caching layers for faster, more responsive WordPress sites. Our fully managed solution means that we can always run the most advanced software because we can keep all the WordPress websites using the latest version of WordPress and plugins.
The Most Advanced Ongoing Protection For WordPress Websites
We Identify Your Security Issues
We Fix Your Website Security Issues
We Implement 24/7 security Monitoring
We Deploy Robust Website Protection
WP Managed Secure resolves your website security issues. Let us help you regain control of your website after an attack and guarantee it never happens to you again!
Resolve your security problems
We will identify and fix your website issues quickly

Let our experts handle everything for you start-to-finish

In most cases we can recover your website within 72 hours
$397 One Time Fee
$67 mo. Management, Security & Hosting